Guiding the development of milk in Turkey with its experience, Muratbey has commissioned its Production Technologies R&D Center to carry on R&D more actively and effectively. The center was accredited by the Ministry of Industry Science and Technology in August 2017. Muratbey is the third company in Turkey with this achievement in the milk and dairy products industry. Today, Muratbey has 2 accredited R&D centers, namely the Product R&D Center and the Production Technologies R&D Center.
Also being the first R&D Centers in Usak, Muratbey R&D Centers aims to contribute for a sustainable world by making innovations in its production methods, improving its product quality and standard, improving productivity and reducing its costs as well as developing innovative and unique products in healthy conditions. Several software programs, production equipment and machinery used in Muratbey facilities are designed and produced by Turkish engineers.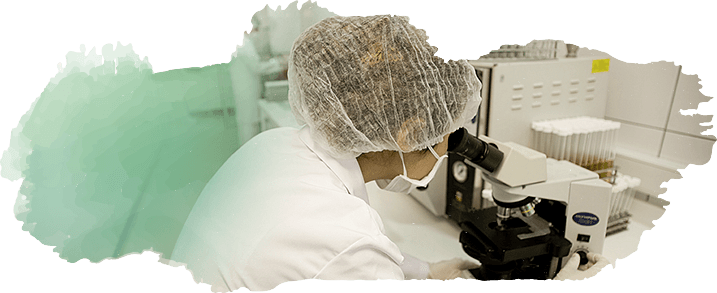 Muratbey is certified for HACCP, TSE Compliance, BRC, TS EN ISO 9001:2008 Quality Management System, ISO 22000 Food Safety System, and TSE COVID-19 Safe Production process that complies with the green production criteria is broadcast live 24 hours over its website. In addition, every second of the production is supervised by food engineers and quality control engineers with 150 cameras. On the last stage of the production of over 300 selections, the outer surface of each product is individually scanned by optical lenses with a specially designed computer program.